SOLD OUT! The paper copies of the book are all gone, but the ebook version (with an additional 40 pages of new content) is available here.
After years of original research, you can finally buy the book! Filled with unique information not found anywhere else, online or in print, this manual shows you how to build SuperThemes 3 different ways, how to create custom Effects Themes, how to edit the Ribbon in macOS, and much more!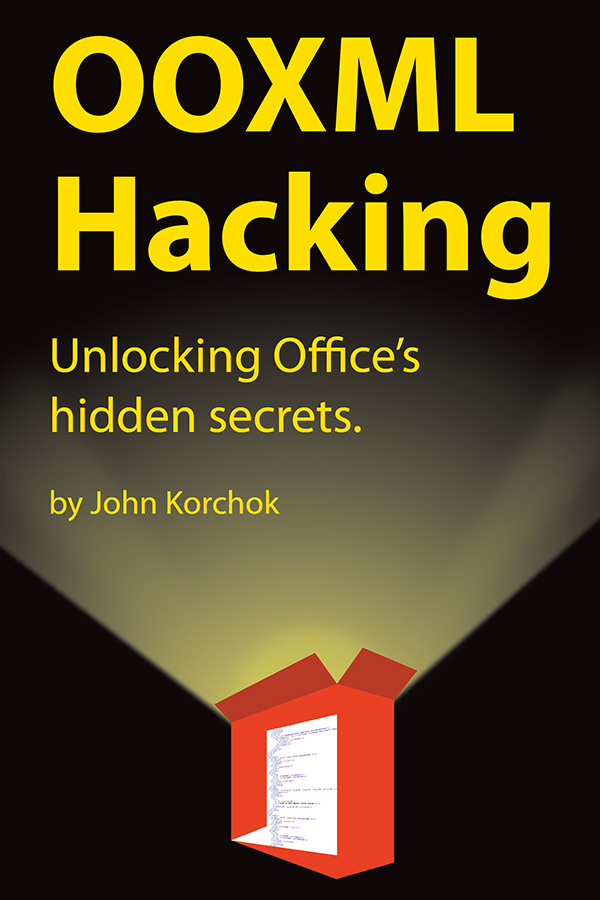 The book expands on many of the brief articles on this site, putting them in logical order and expanding the number of examples. Author John Korchok explains how Office Open XML files work, shows you where to find each XML part and how each part can be modified. With these tools, you can provide unique services to your clients or users that you can't find at the average Office template service bureau. To give you a better idea of what it covers, here is the Table of Contents:
All techniques are covered in both Windows and macOS. The book includes a link to a downloadable text file with all the hyperlinks, XML and VBA listings, so you don't have to retype anything from the printed page. At this time, only print copies are available, ebook versions will be here in several months. To buy the book, click here.