Brandwares provides top-quality, bulletproof templates to a world-wide clientele. We have the Client List to prove it. But you can get your Office questions answered for free (or cheap)!
I answer questions online about PowerPoint and Word for both Windows and macOS. For general questions about formatting and using both programs, visit the Answers.Microsoft.com Word or Answers.Microsoft.com PowerPoint forums. If you're a VBA programmer working with Word or PowerPoint, you can get my help at the Stack Overflow Word or Stack Overflow PowerPoint pages.
I also answer questions at Experts Exchange, where I've been awarded a Distinguished Expert award for 2021.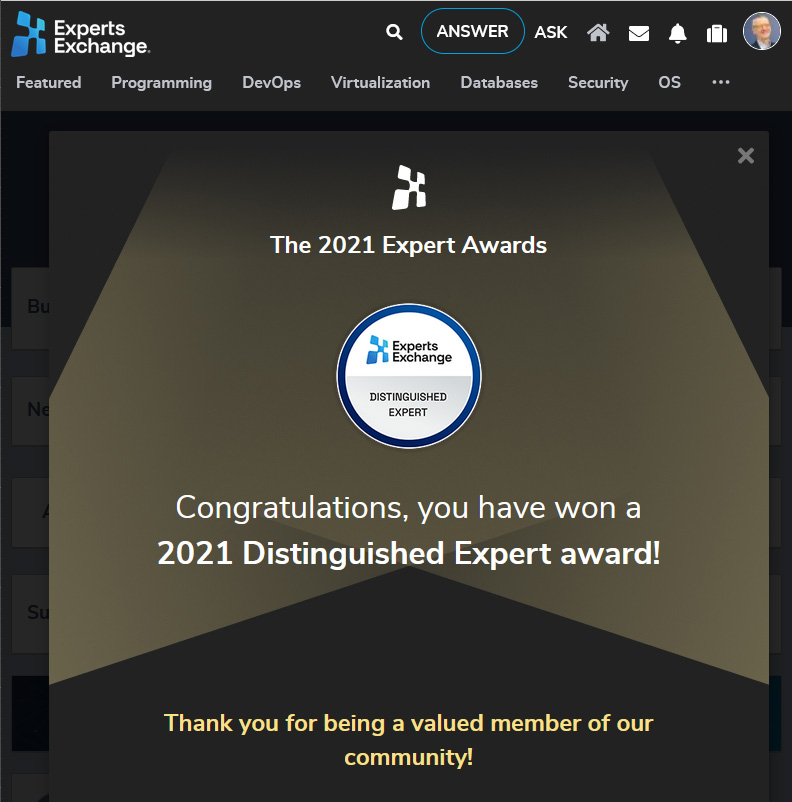 This site isn't free, but it is jam-packed with expertise. There's a 7-day free trial, if you want to check it out. Tag your post with Microsoft PowerPoint, Microsoft Word, VBA and/or Fonts Typography to ensure your Office questions are answered.