Using the Word for Windows program interface, you can select custom content, then add it to an AutoText gallery. As an example, select a Table of Contents and then add it to the TOC Gallery using References>Table of Contents>Save Selection to Table of Contents Gallery (highlighted in red below):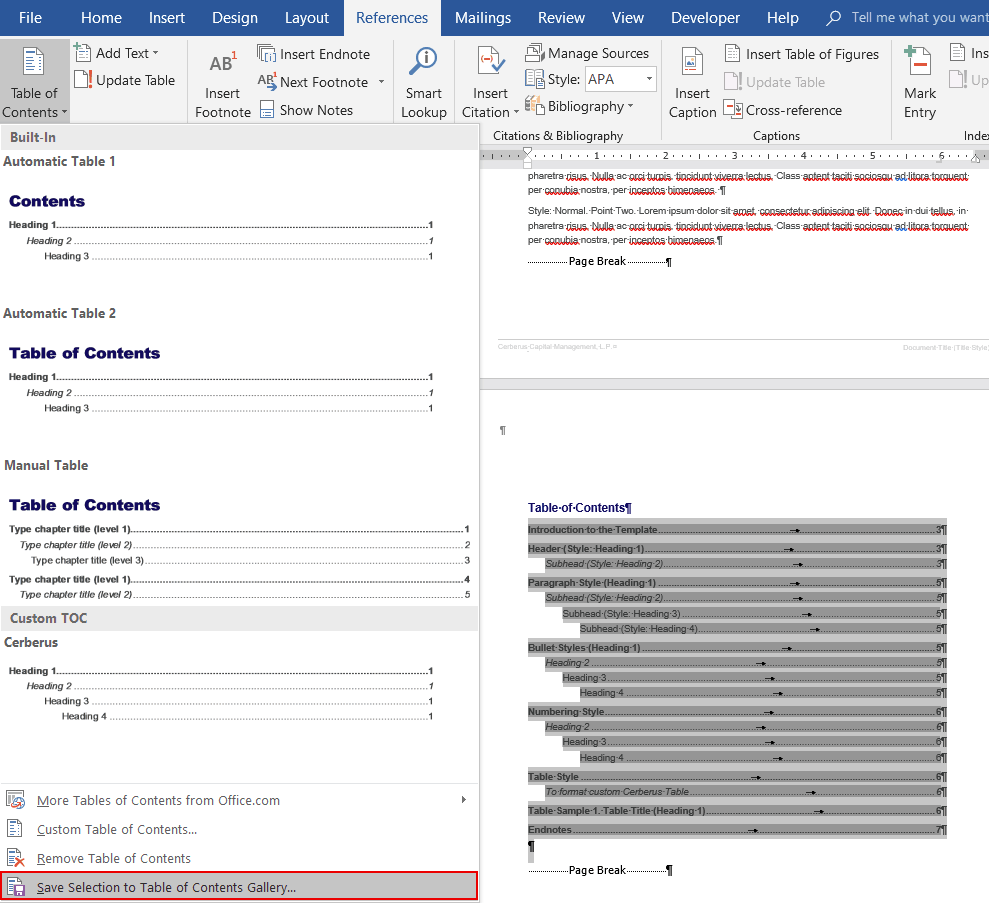 Unfortunately, Mac versions of Word do not share this feature. But it's a simple hack. If you are new to XML editing, please read XML Hacking: An Introduction. MacOS users should also read XML Hacking: Editing in macOS to avoid a couple of Mac-specific XML issues. The latter article now mentions the free XML editing plugin for the Chrome browser in the July 2018 update.
This hack will add content to other Word Galleries, like the Cover Page Gallery. Please see the last section of this article for the details.
If This is For Your Own AutoText Gallery
The directions below assume you're adding AutoText to a template for a client. What if it's just for yourself? In that case, you would be adding AutoText to your Normal.dotm template.
Normal.dotm is stored in your user Library folder. To find it:
Hold down the Option key, while clicking on the Go menu (macOS menu bar) and choose Library. A window opens showing your user Library.
Open ~/Library/Group Containers/UBF8T346G9.Office/User Content/Templates.
Make a copy! If your Normal template contains any macros, other AutoText or styles, you don't want to lose them all by making an XML editing mistake.