If you believe the user interface, there are only 7 PowerPoint numbering styles: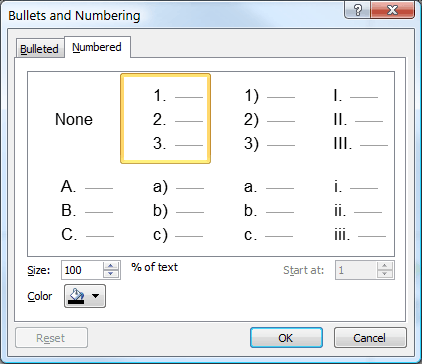 In fact, there are 41 numbering styles available. About half of these apply to languages using other alphabets. These language variants become available to the user interface when the presentation text and keyboard input method is set to a relevant language.
Microsoft uses "Arabic" for both western European numbers and for numerals in the Arabic language. In this article, I refer to Western numbers for the European/American numbering system.
There are a dozen hidden PowerPoint numbering styles that you can only use if you hack the XML. This subset includes the ever-popular circles within numbers format. Here's how to implement these.