We're proud to be hosting a free e-book Open XML Explained. Finding readable explanations of how Office Open XML works isn't easy. Outside of the very dense published ECMA standards, most of the information exists only on the web in help pages and blog posts. Back in 2007, a developer in the Netherlands, Wouter van Vugt, published a well written PDF that goes into details about the XML formats used in Word, Excel and PowerPoint. This was originally posted on the openxmldeveloper.org website run by OOXML genius Eric White.
Eric's site closed down some years ago and much of the content disappeared. But I've been able to track down a copy of Wouter's book and have his permission to give it a new home here at Brandwares. Download Open XML Explained.
The e-book covers Excel, Word and PowerPoint in depth, covering otherwise obscure topics like table formatting, bullets and charts. It's an excellent companion to my book, covering the theory behind my practical techniques. OOXML hackers will appreciate the explanations of all the major XML parts in an Office file, while coders will find this a useful resource in learning how to programmatically create and modify documents, workbooks and presentations.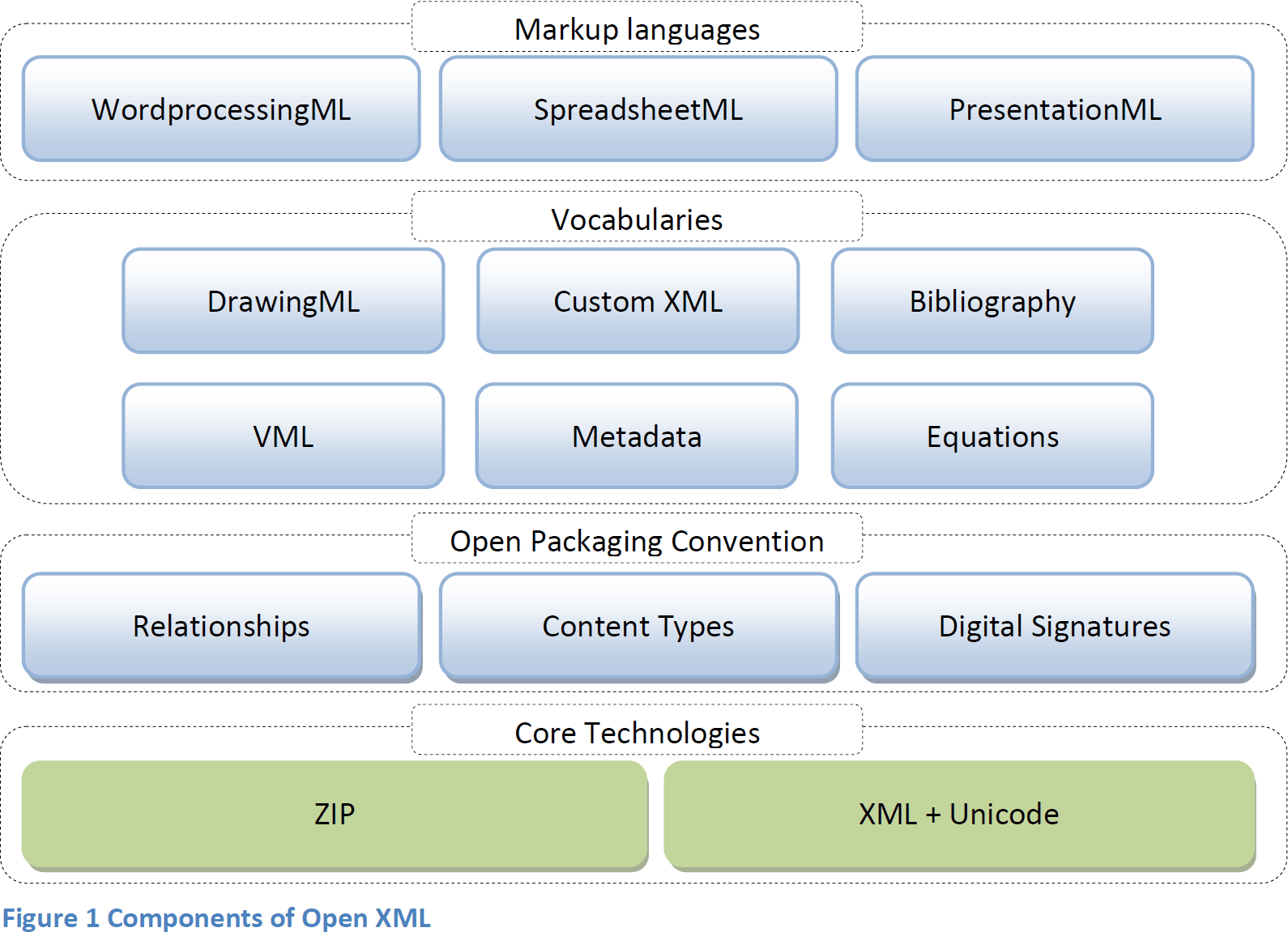 I should note that Open XML Explained was written in 2007, so while it covers all the OOXML basics, it doesn't have any information about newer features like the Backstage or SuperThemes. Reader David Wiggins was kind enough to find the sample files that accomapied the book. The download page has a link to them as well. Enjoy!